Request for Quote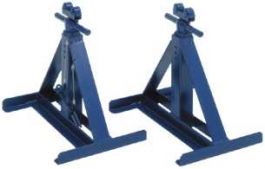 RJ2656 P/N 14988*
Screw Type Reel Jacks RJ2656 p/n 14988 are designed with rugged use in mind. Simply turn the handle and raise the saddle to the desired payoff height.
Reelpower suggests that this item is purchased as a "Pair" unless customer already has one item and just needs a replacement to make a Pair.
Please select quantity "2" to make a pair.