(Houston, TX, October 20, 2021) … US based equipment manufacturer Reel Power Oil & Gas, a subsidiary of Reel Power International, has officially changed its name to Reel Power Marine & Energy. This name change is made to reflect the broad market segments Reel Power serves. "The company develops robust capital equipment solutions through innovative equipment and advanced engineering, for oil and gas operations, as well asfor the land completions and drilling rig segments. But a large and growing part of Reel Power's business is providing products for offshore wind energy, marine and defense markets. Therefore,this name change more accurately reflects the markets our company is catering to and aiming at," said Tom Frey, Chief Executive Officer. "As the challenges and needs of the industries we serve evolve, so do our solutions. We continue to identify challenges, design innovative solutions and manufacture quality products that save our customers time and money, as well as promoting safety."
With over 4 dozen patents the company has a long history of serving these markets with products that improve customers profitability as well as safety. The company partners with a variety of customers from OEMs, operators, service companies and rig builders for drilling operations who are looking for the best performing equipment and to develop new solutions for thecustomer.
The company not only offers innovative, patented products for deep offshore blow out preventers and hydraulic fracturing, the company also focuses on submersible seawater lift hose systems, specialty winches, specialty equipment and cable deployment equipment for the offshore wind energy, marine and defense markets.
About Reel Power Marine & Energy
Reel Power Marine & Energy, Inc offers complete mechanical and controls design and manufacturing, including fabrication, machining, mechanical and electrical assembly. State of the art engineering tools are employed including Solid Works 3D modeling and ANSYS FEA, along with a robust ERP and quality control package. Reel Power Marine & Energy regularly meets ASME, API, ABS, DNV and other design parameters, and its large, modern factory is ISO certified. With a commitment to innovation and growth, the company has dozens of patents as well as numerous patents pending.
Headquarters: 8780 West Road, Houston TX 77064
Reel Power Marine & Energy offers a broad range of equipment for both on and off shore drilling.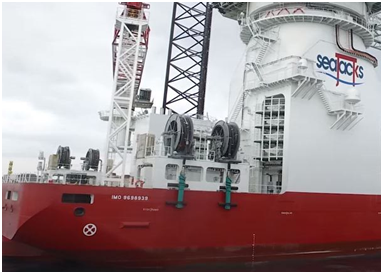 Submersible pump hose reel systems provide an effective means of storing, lowering, and retrieving an ESP (Electrical Submersible Pump) to deliver seawater to an elevated offshore structure, jack-up drilling or Wind Turbine Installation Vessel. The systems can be retrofitted to an existing vessel or supplied for new construction.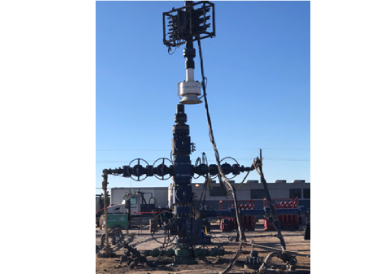 LocTorus II Remotely Operated Hydraulic Frac Connector is specifically designed to Lower Operating Costs and Improve Safety for the high demands of hydraulic fracturing applications.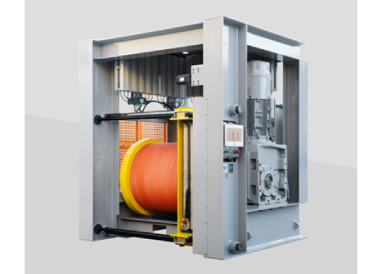 Oceanographic, specialty marine winchesand deployment systems are provided to marine services, defense contractors and naval vessels.