Reel Power Industrial Introduces the new GTU-30A Heavy Duty 24/7 Manufacturing Take Up
New model provides the manufacturer with zero fleeting angle
both horizontally and vertically during operation.
(Reel Power Int'l, Oklahoma City, OK June 07, 2017) … Reel Power Industrial Inc. is a leading manufacturer of distribution and manufacturing equipment for the Wire & Cable industry. The new GTU-30A model provides the manufacturer with zero fleeting angle both horizontally and vertically during operation. This isolates any movement of the product as it is being wound onto a process reel at the end of the manufacturing process. Although zero horizontal fleeting angles is not unique in the industry, Reel Power Wire & Cables "zero - vertical fleeting angle" solution allows the gantry to adjust in height while the wire is building onto the reel, without the requirement to stop the manufacturing process to accomplish this task.
Reel Power Industrial Inc. also provides a color touch screen control system, complete with a menu that allows personalization and an easy operator interface. This unique control system feature allows operators to program in reel sizes with a selection picture based on the customer's requirements. Other important new features include smart phone capability, integrated guarding, and integrated maintenance ports for lubrication, safety scanners, and an integrated camera system. Also featured are Reel Power Wire & Cable Inc. safety foot guides at the bottom edge of each gantry system.
Reel Power Industrial Inc. moved into their new manufacturing facility in July of 2016 with the merging together of Reel-O-Matic and Tulsa Power. The new name incorporates the "Reel" from Reel-O-Matic and the "Power" from Tulsa Power. Reel Power Industrial Inc. invites all customers and friends to tour their new facility.
About Reel Power International, Inc.
Reel Power International is the parent company of three industry-leading brands: Tulsa Power®, Reel-O-Matic® and Radoil. Our product offerings are diverse, but the goal of every product is the same: To make users' operations more efficient, productive, profitable and safe.
Standard and custom solutions. Across our three brands, you'll find a wide range of products designed for drilling, reeling and winding operations. And if you don't find what you need in our catalogs, we can custom-design the perfect solution for your business.
Qualified engineers behind every product. To ensure the highest level of quality and safety, all of our products are developed by degreed engineers. And each of our brand companies is backed by the most experienced engineering organizations.
A commitment to innovation and growth. As the challenges and needs of the industries we serve evolve, so do our solutions. We continue to identify challenges, design innovative solutions and manufacture quality products that decrease delays, and save time and money.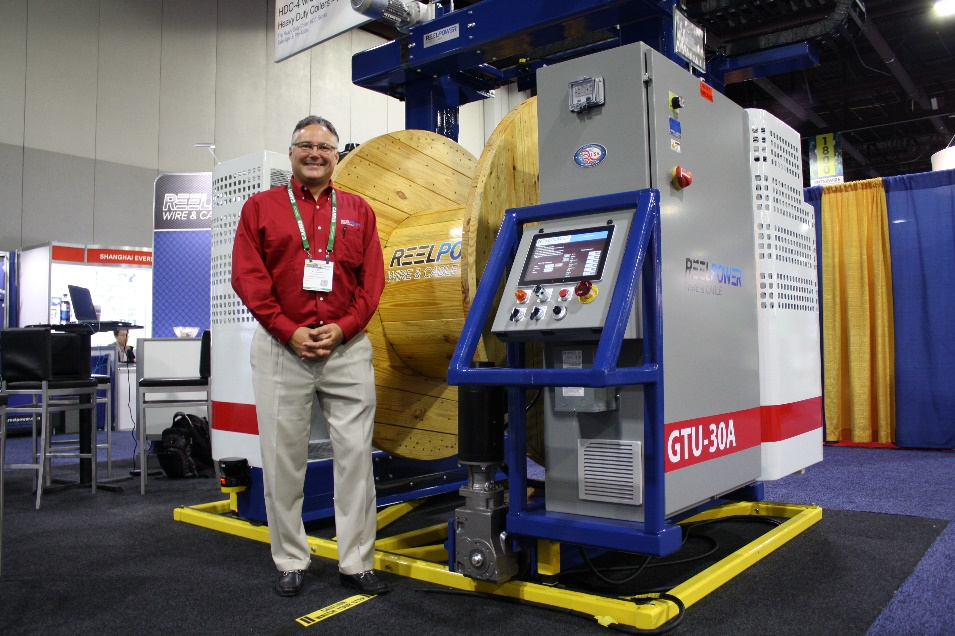 Mr. Bill Schmerheim a senior account executive at Reel Power Industrial Inc, presents the new GTU-30A, a heavy duty 24/7 manufacturing take up.
For more information visit: